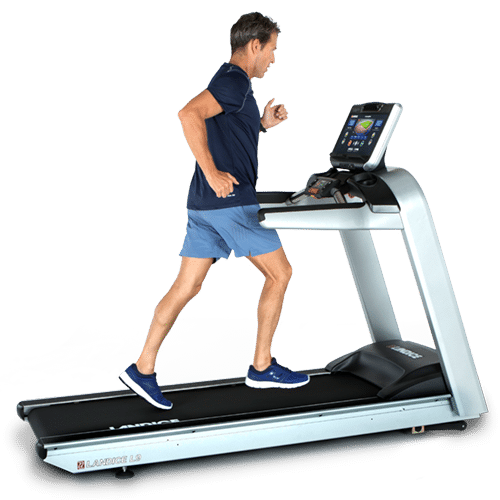 Top value guaranteed for life!
Celebrating 50 years in business, Landice is known for building performance based treadmills that stand the test of time. Their treadmills have been placed in the most demanding commercial environments around the world where they have proven their strength and endurance. They use the same commercial components in their home treadmills so you can be confident in the longevity and reliable performance. Landice takes this a step further by offering the best residential warranty in the industry, Lifetime on all parts including wear items, coupled with 1 year of in home labor!
Don't just take our word for it, see what others are saying:
Landice was top rated by a leading consumer magazine in 2012, 2011 and 2010. Rated #1 in 2016, 2015, 2014, 2013, 2009, 2008, 2007, 2006, 2005 and 2004.
NOVEMBER 2014 - RUNNER'S WORLD
Rise of the Machines -- L8 Treadmill Review
"I love that you can change workouts in the middle of a run without completely starting over -- it kept my time and mileage when I changed programs." --
RW Gear Lab Tester
RUNNER'S WORLD
February 2012
Feel the breeze from the perfectly tuned fan. Watch the animated runner tick off miles on the console's full-color screen, which sits between beautifully simple, easy-to-use buttons. If the animation isn't enough, pick your head up and gaze at the 15-inch-screen LCD TV straight ahead of you. It has a DVD player built in, just in case you're going to be here for a while. Or look down, below the fan, to where your iPod sits docked above the console screen. Chest-thumping sound pours from stereo speakers, jamming your power song as you stride across the inch-thick deck. Set the speed faster. The motor caught right up, didn't it? Same with the incline--make any changes and this machine is on it.
RUNNER'S WORLD
Landice L7
Executive Trainer
Special Features: "Computer-animated LCD video screen shows a large menu of data including running situations (road, track, vertical climbs), Heart rate zone timer, program setups and a training calendar; memory stores information for up to 6 different users; programs have built-in warm-up and cool-down; reversible deck."
Bottom Line: "An exceptionally solid, stable machine with a unique multi-feature display."
Also named
fastest treadmill
in seconds - from 0 to 10 mph in 16 seconds.
RUNNER'S WORLD
Running in Place:
Top treadmills to keep you going year-round
Landice L8 Cardio Trainer
Simply put: The L8 can take a pounding. While many of the other units in this review are made from steel, the L8 is constructed from super-strong, aircraft-quality aluminum--delivering durability that's ideal for runners who push their equipment to the limit.
Read more reviews here: http://www.landice.com/landice-legacy/media-reviews
or